Biofeedback and self-regulation can be unfamiliar in the domain of tablet and mobile apps, regardless of whether you are a beginner in the field or a veteran health practitioner. This session is the appropriate training method to securely become acquainted with the power and functionality of the eVu-TPS sensor, the eVu Senz companion app and possibilities for your clients.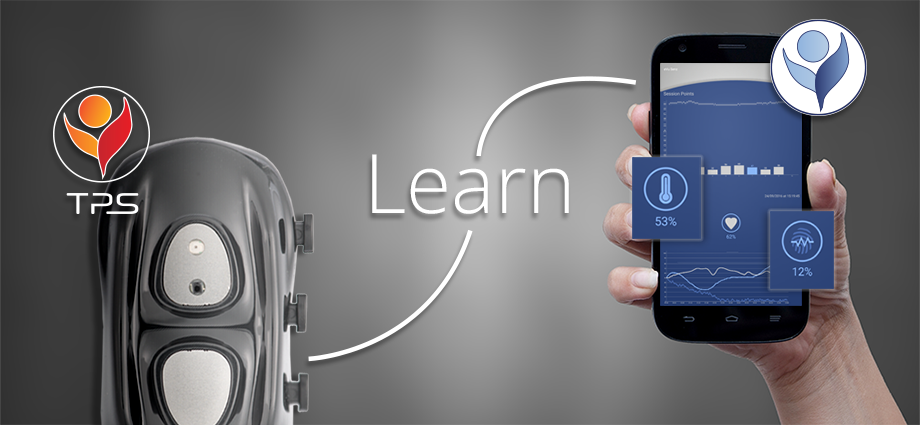 DURATION: 1 Hour
COST: $60.00 USD
Download our course brochure to learn more
Please be advised that all online courses ordered from our online shop or by email registration form shall have a 1 YEAR expiration date from the date of purchase to schedule after which, the online course fee shall be nonrefundable.
---
Prerequisites
This online course is a "hands-on" learning experience, therefore you are required to use your software and equipment, if necessary, online. If applicable to the participant(s) as BCIA-certified practitioners, the course is accredited by BCIA to fulfill the continuing education requirements for recertification.
Course Recording
All online courses are available to be recorded for play back at a later date. If you are interested in this option, please indicate so when contacted for scheduling.
Cancellation Policy
Cancellations must be received in writing if requested prior to 1 week before the course date. You will receive credit towards a future course minus an administration fee of $50US . Cancellations after this date forfeit registration fee. Thought Technology Ltd. reserves the right to cancel the course with full refund.
Expiration Date for registration of all online courses or to use any course credits is 1 year from purchase date.